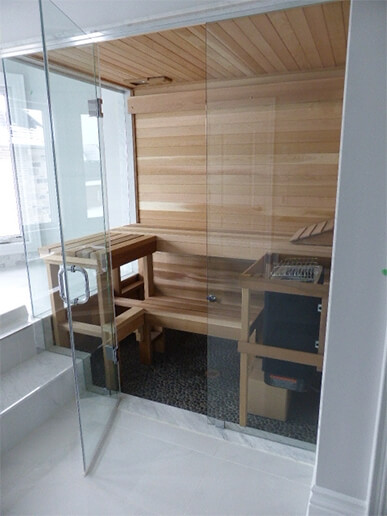 Toronto Saunafin Showroom
One of the things that sets us apart from our online competition is our showroom where we get a lot of walk-in traffic, and we also book appointments with homeowners, renovators, contractors and builders. We have seven full saunas and one steam shower on display where you can get the feel (& the relaxing scent) of what your sauna or steambath could look like. Visits to our showroom often help our customers get inspired and together we can create a layout and plan that they will love.
Our experienced sauna & steam staff will provide a ton of help deciding how you want your space to look and feel and we're great with all the minute details. Our more popular sauna heaters are also on display and we'd be happy to help you choose the best one for your needs.
Why Visit our Showroom?
Though our website is equipped to help buyers plan, design & purchase a custom sauna, when you visit our showroom, you'll get a trusted sense of our quality and dedication. We've been building saunas for almost 60 years and when you visit, you'll know you're buying from a place you can trust. It doesn't matter if you're not at the buying stage yet. Some of our customers take several months from the start of their planning to their purchase and installation. We'll help you with design ideas, construction details, and pricing to fit your budget.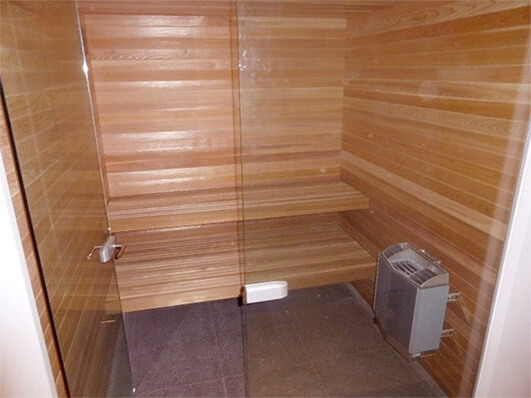 Should You Prepare Anything for Your Showroom Visit?
There are ways to simplify and streamline the process by taking some initial steps:
Start getting clear on what you want
A look at our galleries could help
Play around with our online sauna builder
Prepare a budget
Measure the space
Prepare a list of questions
This will help us help you better and make the visit worthwhile.