Materials for Building a Sauna
Posted on March 01, 2019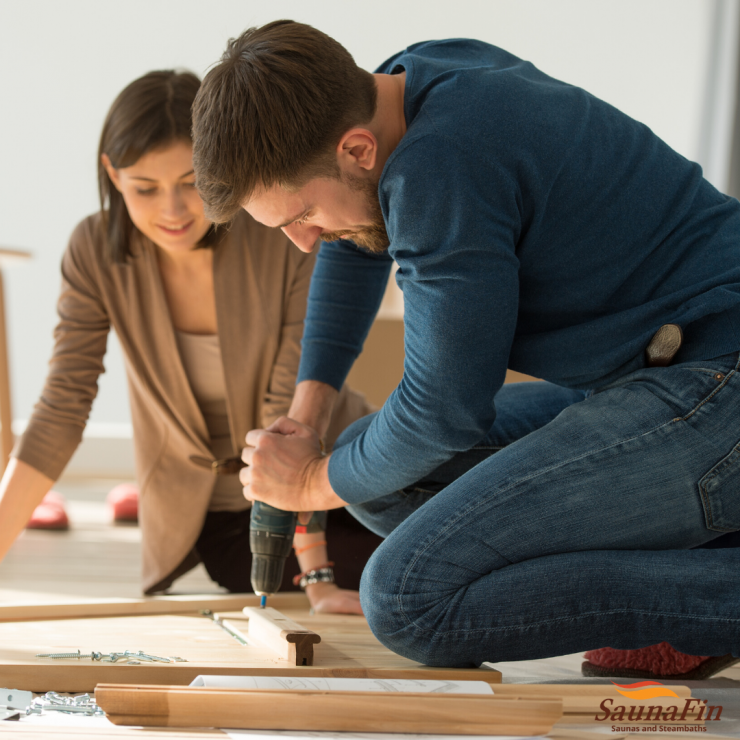 A sauna is a beautiful and luxurious addition to any home. Many feel that installing a sauna can be an expensive project. If you are purchasing an already assembled sauna, it can be expensive, but if you choose to build it yourself, you can save a lot of money. When you have all of the correct materials to build the sauna, it can be a much easier task than you might think.
To build a sauna, you just need the materials, tools, and understand the very basics of carpentry. The instructions are quite easy to follow. One easy method of building a sauna is to purchase a sauna kit. These kits can be purchased online and in many brick and mortar building stores. Quality home sauna kits contain the best wood for a sauna. These kits can be purchased based on the sauna size, type of heater, and room installation requirements.
Types of Home Sauna Kits
One type of home fabrication sauna kit will consist of benches, door, heater, and lining materials. The materials in the kit are used to incorporate the current structures of the home such as the floor, walls, and ceilings, into the construction of the sauna. One will be required to cut and drill. Everything in the kit will allow for the sauna to be built properly.
Another type of kit is the prefabricated sauna kit. This kit contains preassembled materials so assembly is quite easy and quick. It does not have to be attached to any of the house structures. These types of sauna kits can include a roof, weatherproofed walls, and a floor and windows. It is easy to construct so it can just take a few hours of building before you are sitting in your very own sauna.
When building your own sauna from the ground up, acquire a sauna building book that explains in a step-by-step process about how to build the sauna.
Best Wood Types for Saunas
The type of wood you want for your sauna should be high quality and resistant to heat, moisture, rot, and warping. Quality spruce and cedar are good choices. Experts tend to recommend pressure treated wood. Make sure that you buy all the wood you require for the entire project.
Sauna Accessories & Features
Accessories for your sauna can include hooks, windows, and bench. Safety glass for windows is recommended. The bench can be for sitting up or reclining.
Sauna Heaters
You will also need a heater to create the type of heat you want. The heater can be a basic electric system or one that uses rocks. Sauna heaters should consist of a high grade stainless steel. Another item you will require is proper lights. You must install lighting that is resistant to moisture and heat. Vapor proof marine light fixtures are recommended. A foil vapor barrier should be used to keep insulation dry. As well, don't forget to purchase the appropriate screws, nails, and corner molding for the walls.
Building a home sauna does not have to be a time consuming, expensive, and difficult task. It is actually a very popular do-it-yourself home project. With the proper planning, materials, and blueprint, you can great satisfaction in building a luxurious sauna that adds value to your home while giving you years of relaxation and enjoyment